1. How to make the perfect fruit smoothies.
Smoothies make the perfect breakfast for the mornings I work. I can sip one in my car as I drive to my office, and I really fills me up until lunch. I recently switched from fruit to a fruit and veggie blend. It was getting healthier, but I still put lots juice in them, and I knew there had to be a better option. A friend mentioned using unsweetened almond milk in smoothies, so I tried it. Perfect! My smoothies are creamy and rich, and the almond milk adds a lot of protein.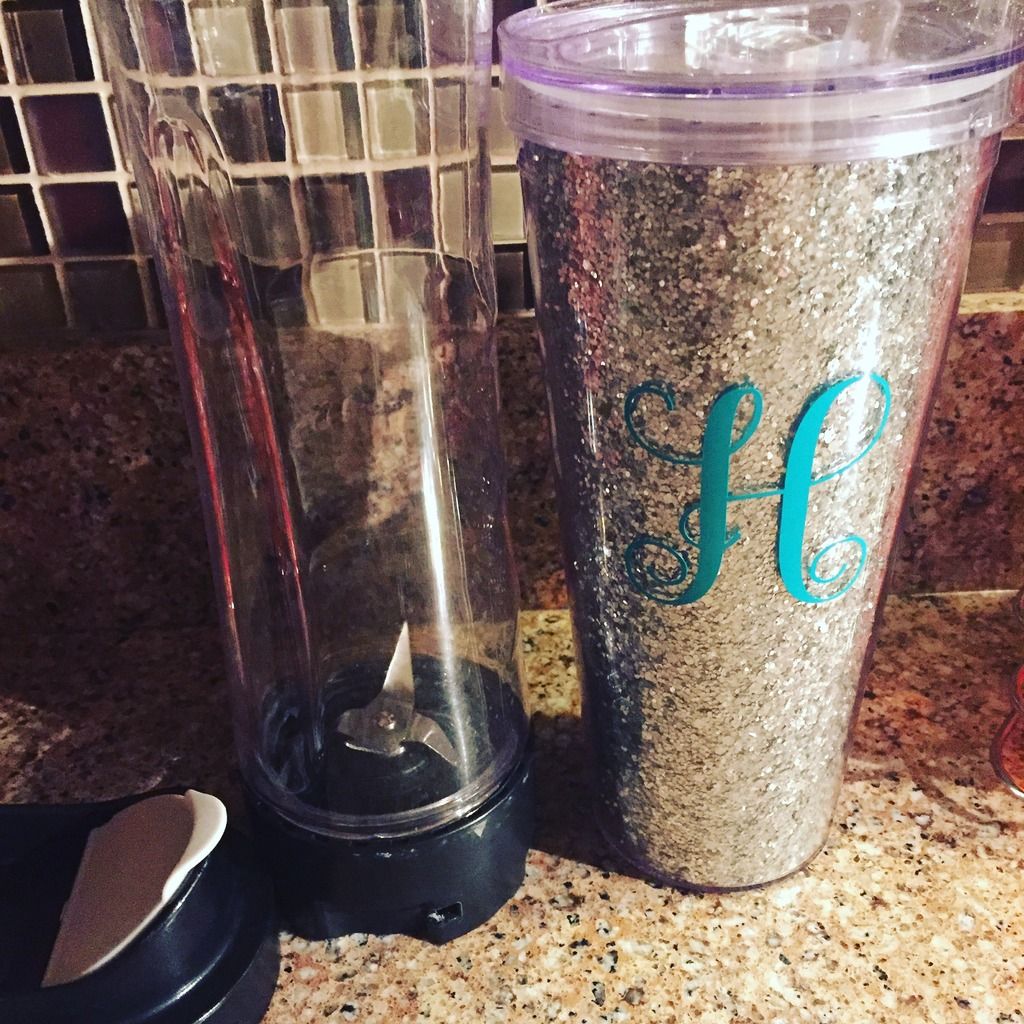 2. Drinking enough water every day is hard.
Someone made the adorable sparkly water cup (above) for me for Christmas. To get enough water every day, I need to fill it up and drink it four times. FOUR. It's hard to drink enough water, y'all. Most days I fill it up two or three times. I haven't hit four times yet, but I'm getting there.
3. How to use my FitBit Charge HR
My husband got me a FitBit Charge HR for Christmas. I love it! My Jawbone died just a few months after I got it. Jawbone replaced it with answer model, but I hated it and just quit wearing it. I'm excited to have a fitness tracker again, and the FitBit has so many great features! One of my favorites is the silent alarm. It's nice to wake up to a gentle nudge from my band instead of a blaring alarm. I also love connecting with friends through the app, charting my progress, and doing challenges. I find myself checking my band often to see how I close I am to hitting my goal. I'm definitely moving more, even if my workout routine still needs to be revived.
4. Matthew 6
I haven't learned all of Matthew 6 - just the first four verses. But I'm working on memorizing it with Hide His Word. I love memorizing Scripture because it keeps me focused on the Word. When my mind is on it so much, reviewing it and writing it daily, it seeps into my soul.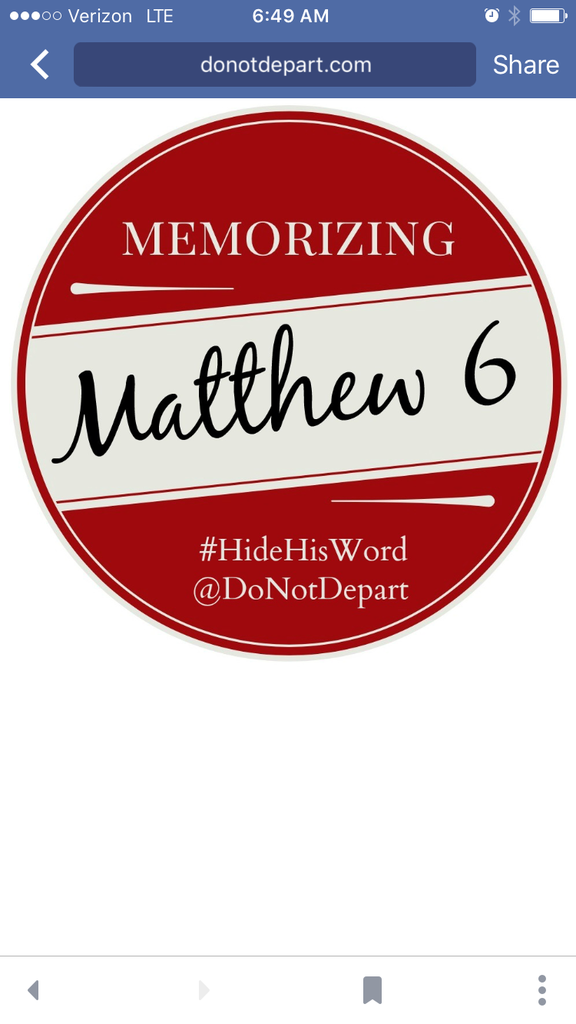 5. Renew isn't an easy word.
Last year, my One Word was refine (after a lot of wrestling with God and the complete upheaval that proved I was not in control of anything). When God gave me renew for this year's word, I was thrilled. Something comfortable and safe for the new year!
I was wrong. Renew isn't an easy word. Before we can be made new, the old has to die. It's not easy or comfortable. Honestly, so far, renewal hurts. Lent begins in just a few days, and I'm preparing to do the She Reads Truth study along with Kris Camealy's Holey, Wholly, Holy, which leaves me completely wrecked every time I read it. I have a feeling this year of renewal may not get easier...but like my year of refinement last year, the end result will be worth it.