I'm a Southern girl, and in the South, we love good old fashioned comfort food. When I'm having a bad day or when I'm not feeling good, a bowl full of warm soup is the perfect pick me up. Of course, you don't really need an excuse to make a big pot of good soup.
Cheesy potato soup is one of my family's favorite meals. I got the original recipe years ago, and I worked on it for a few months, tweaking it a little each time I made it. We had it this weekend, for the first time in months. (According my oldest, now that I'm done with college, "We're having real food for the first time in a year - or three.")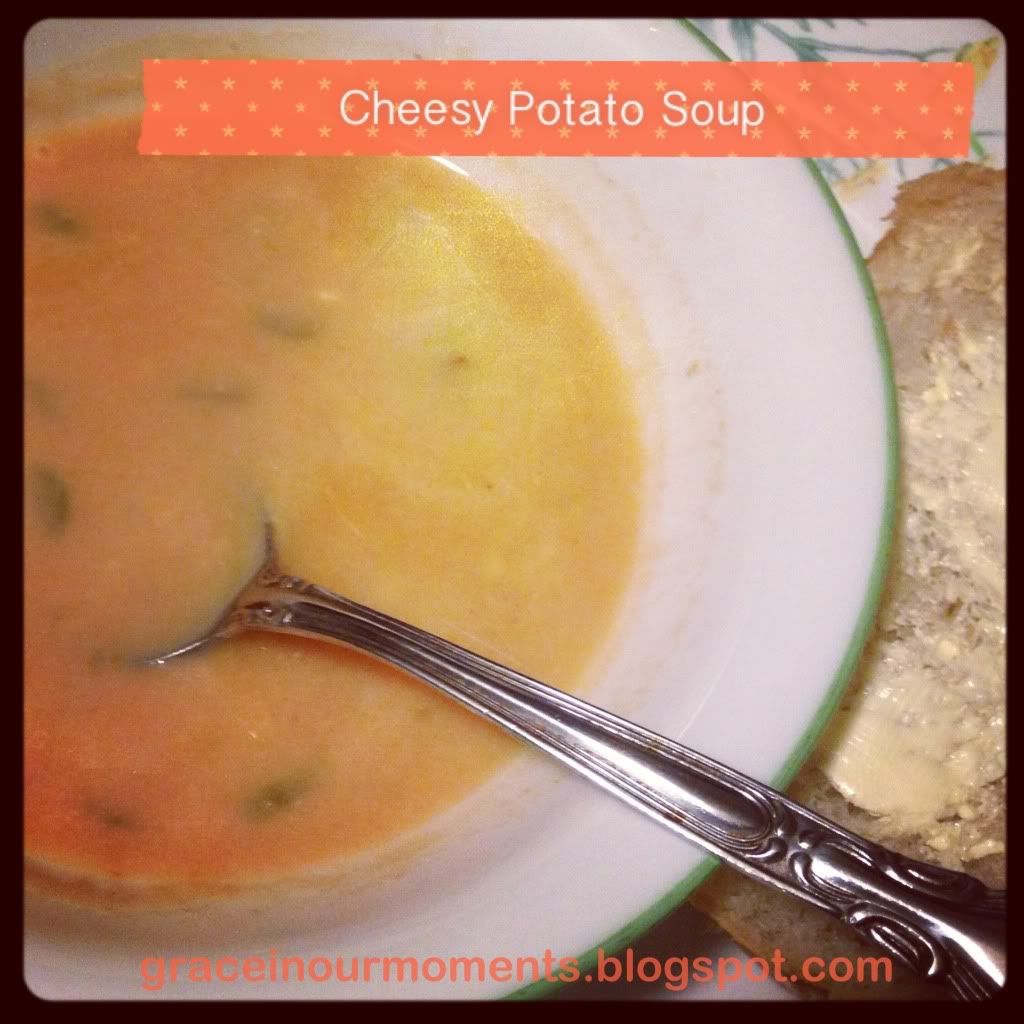 It's super easy - peeling the potatoes is the hardest part!
·
8 cups potatoes, peeled and diced
·
5 teaspoons salt, divided
·
1 (14 oz) can tomato sauce
·
1-2 teaspoons Worcestershire sauce
1.
Finely chop onion and celery; add potatoes and put in water with half of the salt; boil until tender.
2.
In a separate pan, combine butter, milk, flour, pepper, dry mustard, and the rest of the salt; heat until butter is melted and all ingredients are combined.
3.
Shred or thinly slice Velveeta and add to butter/milk mixture, stirring until melted.
4.
Combine cheese/milk/butter mixture with potatoes.
Add tomato sauce and Worcestershire, and heat through. Serve with thick slices of French bread or homemade bread.
(Want to Pin this recipe? Just hover over the image for the button!)