If you follow me on
Instagram
, you know that journaling is a huge part of my Bible study time. I've also written about it
here on my blog
and
guest posted about it on Inspired To Action
. It has become a way to deepen my faith and get more from my time with God.
A few weeks ago, I started feeling that something was still missing. I knew there had to be a way to get even more from my journaling. Around this same time, I found myself on a scrapbooking kick, checking out Project Life (which I really want to start) and smash books at Hobby Lobby. The morning after my trip, I had a light-bulb moment, and my journal got a makeover.
It wasn't a big budget change. I spent $3.00 in the craft department at Walmart for some scrapbook journaling cards, found some smash book supplies I bought on clearance a few months ago (for a project I never got to), and printed off some quotes I love from Pinterest and my Instagram page. What did I change? I just decided to highlight some things that were playing a small part before, and added a little scrapbooking flair.
For example, I decided to add more of the quotes and Scriptures that inspire me:
So many times, I refer to songs or books when I journal, so I added lists of what I want to read and what I'm listening to this year.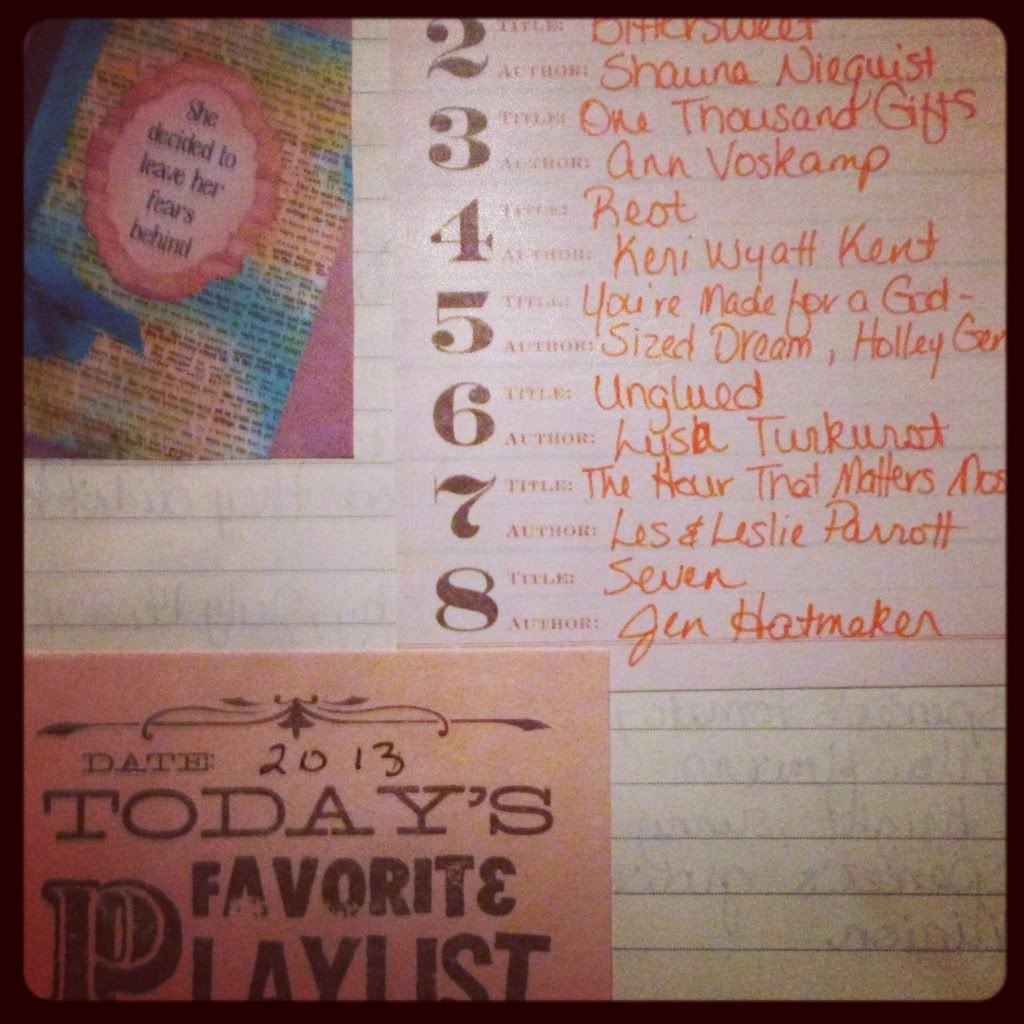 I also decided to start doing a monthly "currently" feature. This goes back to the influence of what I'm reading and listening to. It's a short list of what I'm reading, listening to, writing, and loving the most that month. (For August, I love Ann Voskamp's post
How To Live Through Anything: The Fish Principle
.)
The final product is a book that is part journal, part Bible study notebook, part smash book, and all about my faith. It's counting gifts and heart wrenching prayers, dreams and whispers of truth. It's gratitudes, fears, successes and failures. It's snippets of my life. More than snippets, because its about my faith - and my faith is life itself. It's all that I am, and journaling is growing my faith deeper every day.