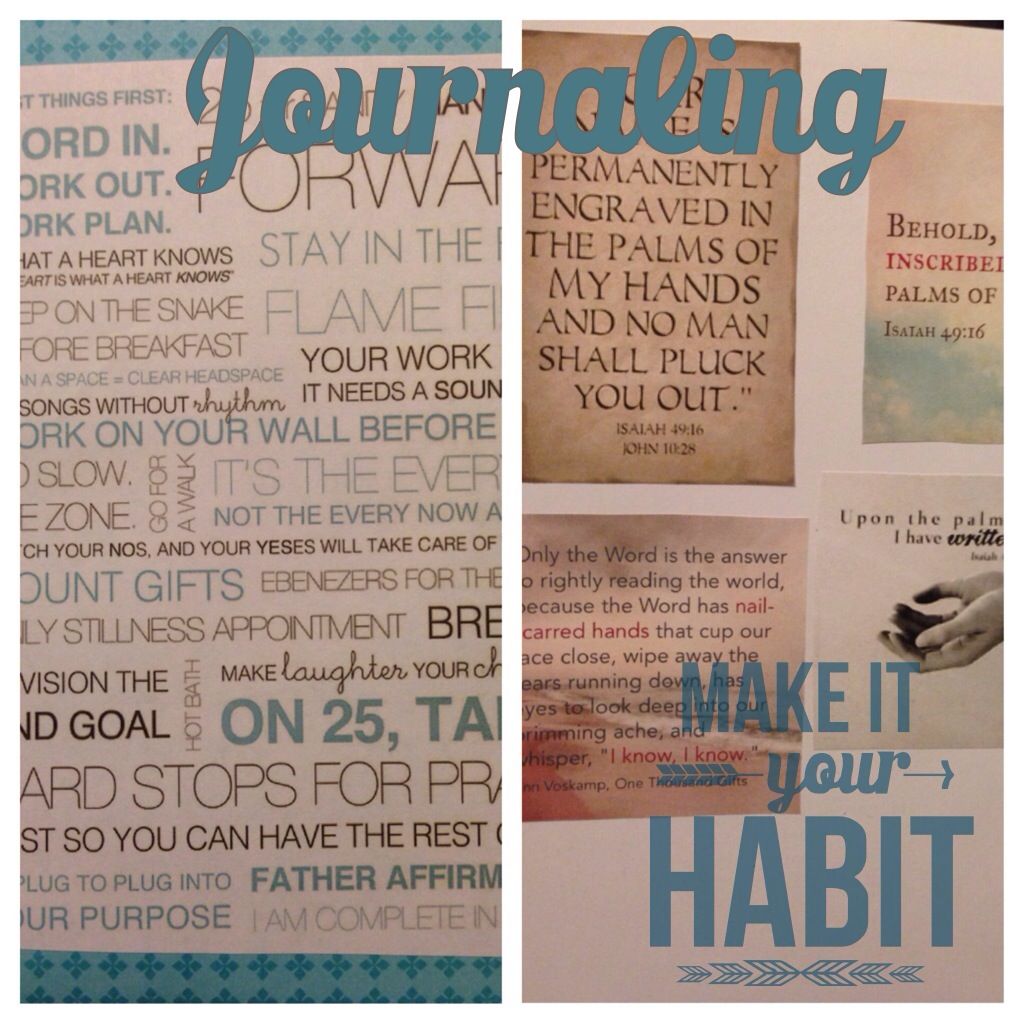 Last week, I shared some of the
benefits I've found through journaling
. It's a great way to take your walk with God to the next level. But how do you start? The first thing you'll need to do is decide what type of journal you want.
Journaling styles are as varied as the people who create them. No two people think, write or create exactly the same way. I have several friends who journal, and each of us has our own unique style.
1. Written Journal
This is what most people think of when you mention journaling. My friend Amy provides great examples of journaling on Instagram. If you want some serious inspiration, follow her at
http://instagram.com/amyhale#
Amy does Bible studies through She Reads Truth. She posts great insights from her studies, as well as her 1000 Gifts lists and other journals. You will love the inspiration she shares!
2. Smash Book
This is my personal favorite, and it's the style my own journal is in. A smash book is basically an "anything goes" kind of journal. Sometimes I write, sometimes I glue in photos or quotes that are meaningful to me, sometimes I keep lists. It's a combination of many things - a form of simplified scrapbooking.
Here are a couple of examples from my own journal: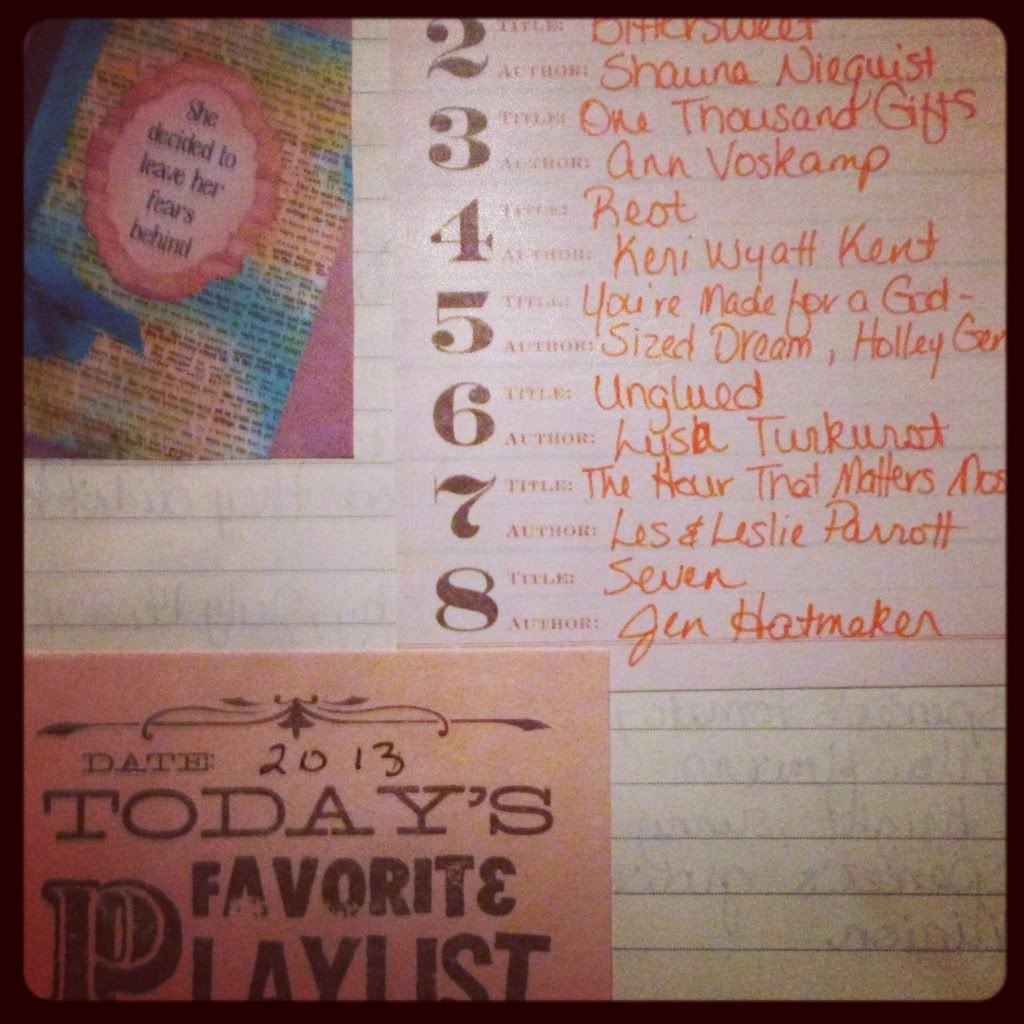 3. Scrapbook
Scrapbooking takes the smash book idea to the next level, making it more artistic. A great place to start is
Courtney Walsh's blog
, where she shares a lot about scrapbooking your faith.
4. Art Journal
An art journal can take many forms - drawing, painting, photography. My friend Hope has some beautiful examples from her own art journals on her Flickr account. You can check them out here:
http://www.flickr.com/photos/hopewilbanks/sets/
What style are you drawn to the most? Your journal doesn't have to fall into just one category. You can mix and match several styles. That's part of the beauty of it - your journal is your own, as individual and unique as you.