The past few weeks, I've shared my experiences with journaling, why I journal, and different types of journaling. I spent years trying different journaling styles, until I found the perfect blend that works for me. Today I'm giving you a sneak peak at my own journal.
My journal falls under the "smash book" category. It's a hodgepodge of quotes, lists, writing, and more.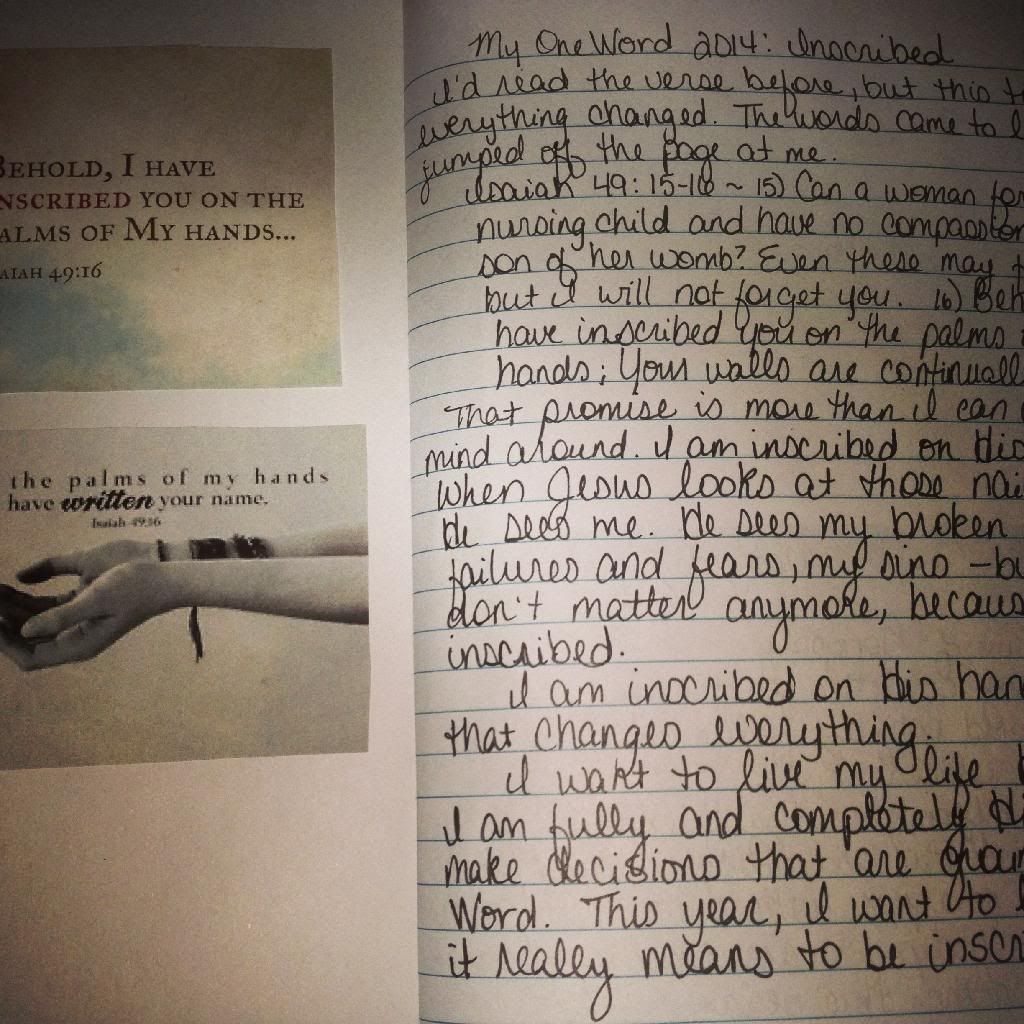 I journaled about my "One Word" for 2014 and started an inspiration page - verses and quotes reflecting my word, "inscribed."
I take notes from my Bible study. This year, I'm reading through the Bible.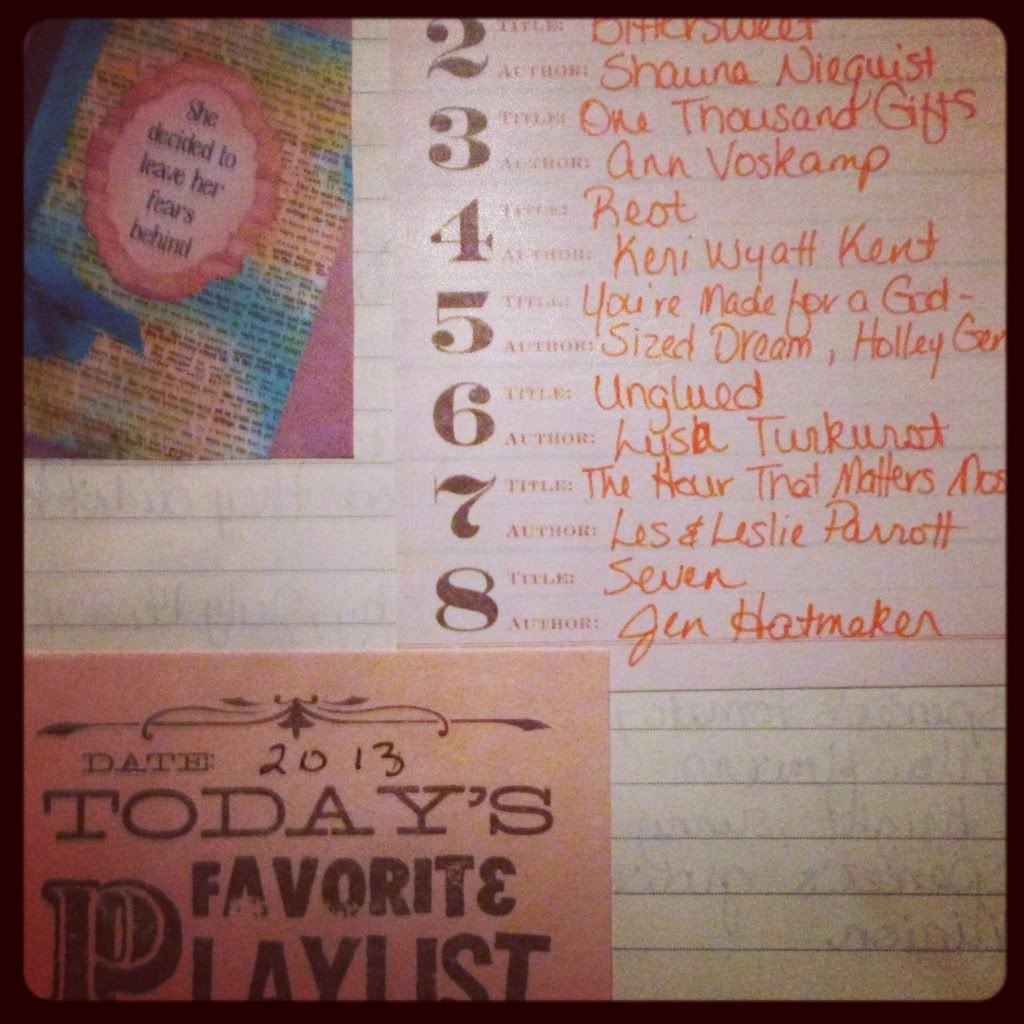 I keep lists of what I'm reading (or want to read), the music I can't get enough of, etc. because my journaling is so impacted by this.
You can break down my time with God and my journaling time this way:
1. What I'm thankful for (my 1000 Gifts list)
2. What I'm learning (Scriptures I'm memorizing)
3. What God is speaking to me (Notes from my Bible study, books I'm reading, things God spoke to me in my prayer time, etc.)
4. What I'm praying for (I have a separate section of my journal that I use as my prayer journal)
Journaling is such an important part of my time with God, but I want to point out one thing to watch out for - keep your focus on time with God. Journal
as part of
your time with God, not
in place of
it.
I have enjoyed sharing my journaling experience with you! If you'd like to learn more, follow me on Instagram @graceourmoments - you can follow from the icon in the sidebar. I share lots of journaling photos there and would love to connect with you!